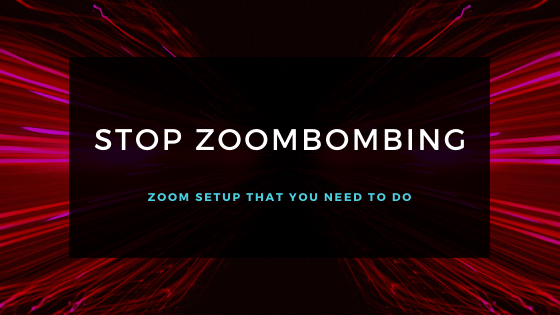 Stop The Zoom Trolls and Prevent Zoombombing
Are you thinking about running a public meeting using Zoom or are running a public meeting using Zoom? Then you need to prepare for the Zoom Trolls to show up who want nothing more then to force you to end your meeting early. Our goal today is to limit the amount of damage that a troll can do to your meeting to almost nothing while still allow your community to network and grow.
If you think that a Zoom Troll won't find your meeting, think again. There are already programs available to generate Zoom meeting numbers and auto join those meeting. So it is just a matter of time before they find your meeting. These Zoom Trolls have become such an issue that even the FBI is warning people about. When a Zoom Troll joins your meeting they cause disruptions by sharing porn that is on their screen, draw on the screen using the annotation feature, unmute themselves to talk over the presenter using inappropriate/offensive language and bring inappropriate on camera.
We can easily minimize the ability of a Zoom Troll to cause any damage to your meeting using the Zoom settings below.